Monroe Superstore is your premier dealership location for all your automotive needs. We get a lot of questions about replacement car parts, and today, we'd like to set the record straight. It's particularly important to us that our customers stay informed regarding parts and services, as both maintenance components impact the efficiency, value, and safety of your vehicle on the road. Our Dodge dealers serving Toledo, OH want to talk about OEM parts specifically.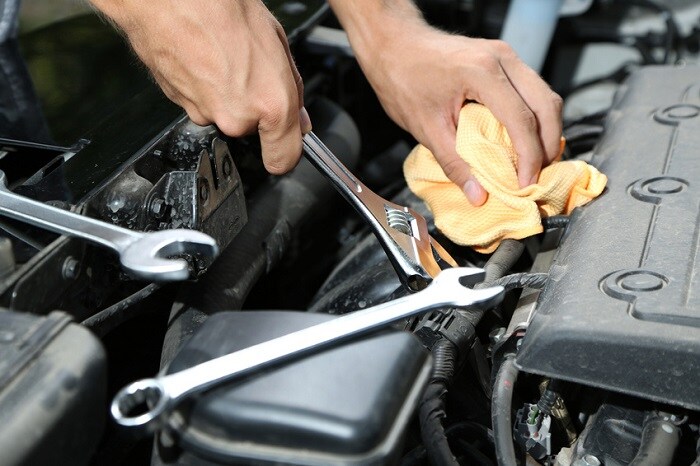 What Does OEM Mean?
OEM stands for original equipment manufacturer. Essentially, these are parts made for your car by the people who make your car. OEM parts, in our case, are genuine Mopar® products, and they are proven to fit better, last longer, and be overall more dependable than comparable aftermarket parts. You don't get your glasses adjusted by the dentist, so why would you buy your replacement car parts from a different company than the original manufacturer? OEM parts are created with your vehicle's needs, both immediate and long term, in mind, so we always urge our customers to stick with them. We carry both OEM parts and accessories, allowing you to replace or upgrade your RAM 1500 or Jeep Cherokee with long-lasting, durable products.
Why Buy at Monroe Superstore?
Our Monroe, MI car service center employs trained technicians that know the ins and outs of OEM products and how to expertly install them. Due to their expertise, they are able to diagnose when parts are due to be replaced and even order them for you. When it comes to installation, no one knows FCA US LLC models better than our technicians, and they can get it done promptly and correctly. And to sweeten the deal, we consistently offer a variety of parts and service specials to make using genuine Mopar® parts very cost effective as well.
Let us be your local Chrysler dealership, and we know you'll be enjoying your car for many years to come. We can hook you up with any and all genuine Mopar® parts you need - just give us a call or come by our convenient dealership location today. We'll have you back on the road in no time!